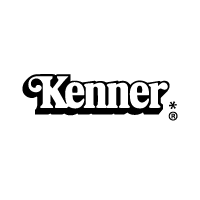 Kenner Products was a toy company that was started in 1947. It was well known for creating toys based on popular movies and franchises, such as Star Wars, Ghostbusters, Aliens, Batman, Terminator, and Jurassic Park.
It was purchased in 1967 by General Mills, who recently had also acquired Parker Brothers, the original owners of Nerf at the time. In 1985, Kenner Products was merged with Parker Brothers to create Kenner Parker Toys, Inc., which was quickly purchased by Tonka in 1987.
Hasbro acquired Kenner Parker Toys when they purchased Tonka in 1991. Kenner continued producing the Nerf line until production warehouses and offices were closed in 2000 by the request of Hasbro, alongside OddzOn and Larami, both closed in 2001. Nerf products were included in Kenner catalogs starting in 1992 and featured prominently until 1997, when Nerf was also seen in Larami catalogs. After 1998, the Nerf brand was dropped from the Kenner catalog.
Community content is available under
CC-BY-SA
unless otherwise noted.